THE ALLURING & FAST WEBSITE EXPERIENCE IS FOR THOSE THAT WANT A WEBSITE AND WANT IT NOW! WALKING HAND IN HAND WE WILL BE ABLE TO CREATE THE SITE OF YOUR DREAMS! THIS IS A GREAT OPTION FOR SOMEONE WHO ALREADY HAS A MARKETING COACH, TESTING OUT AN IDEA OR A DIYer!
WEBSITE
Site Installation & Setup
A custom-designed website on WordPress or Squarespace
Includes 5 pages and a blog /store (if needed)
Email list sign up integration
Social Media Page Connections
Video Instruction on how to maintain your site
Receive Social Media Checklist
STRATEGY
Social Media Checklist Run Through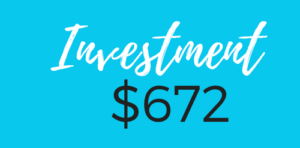 HAVE YOU LOOKED AT OTHER WEBSITES AND WANTED TO  ADD SOME BELLS & WHISTLES TO YOUR SITE? BRING A FEW OF YOUR FAVORITE SITES AND LET ME ADD THE PLUGINS, APPS AND TOOLS THAT BOTH I AND THEY USE TO YOUR SITE! THIS IS FOR THOSE THAT HAVE A GREAT SITE BUT JUST WANT TO TAKE THEIR EXISTING SITE TO THE NEXT LEVEL. THINK OF IT AS A REFRESH OF YOUR EXISTING BRAND!
WEBSITE
Identify the theme of your favorite sites.
Identify and add plugins from your favs site.
Learn about and add Average Black Girl approved plugins to your site.
Get a complete audit of your website, layout and the calls to action your visitors receive.
Keep a written copy of the audit.
STRATEGY
Receive social media checklist.