I created this recommendations sheet to share with you what I feel are the best resources for bloggers. These are the websites and products I use and love!
Disclosure: There are some affiliate links below (because that's how marketers roll ya dig), but these are all products I highly recommend. I won't put anything on this page that I haven't verified and/or personally used.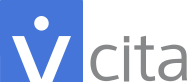 Get The Best Functioning Contact Me Plugin That Follows Users On Every Page. Build an actionable online presence where your clients can interact with your business – anytime, anywhere and on any device.

The Microphone I Use For Videos, Podcasts and Online Courses the Blue Microphones Yeti USB Microphone

Yeti Full Package:
Blue Microphones Yeti USB Microphone with Studio Headphones and Knox Pop Filter