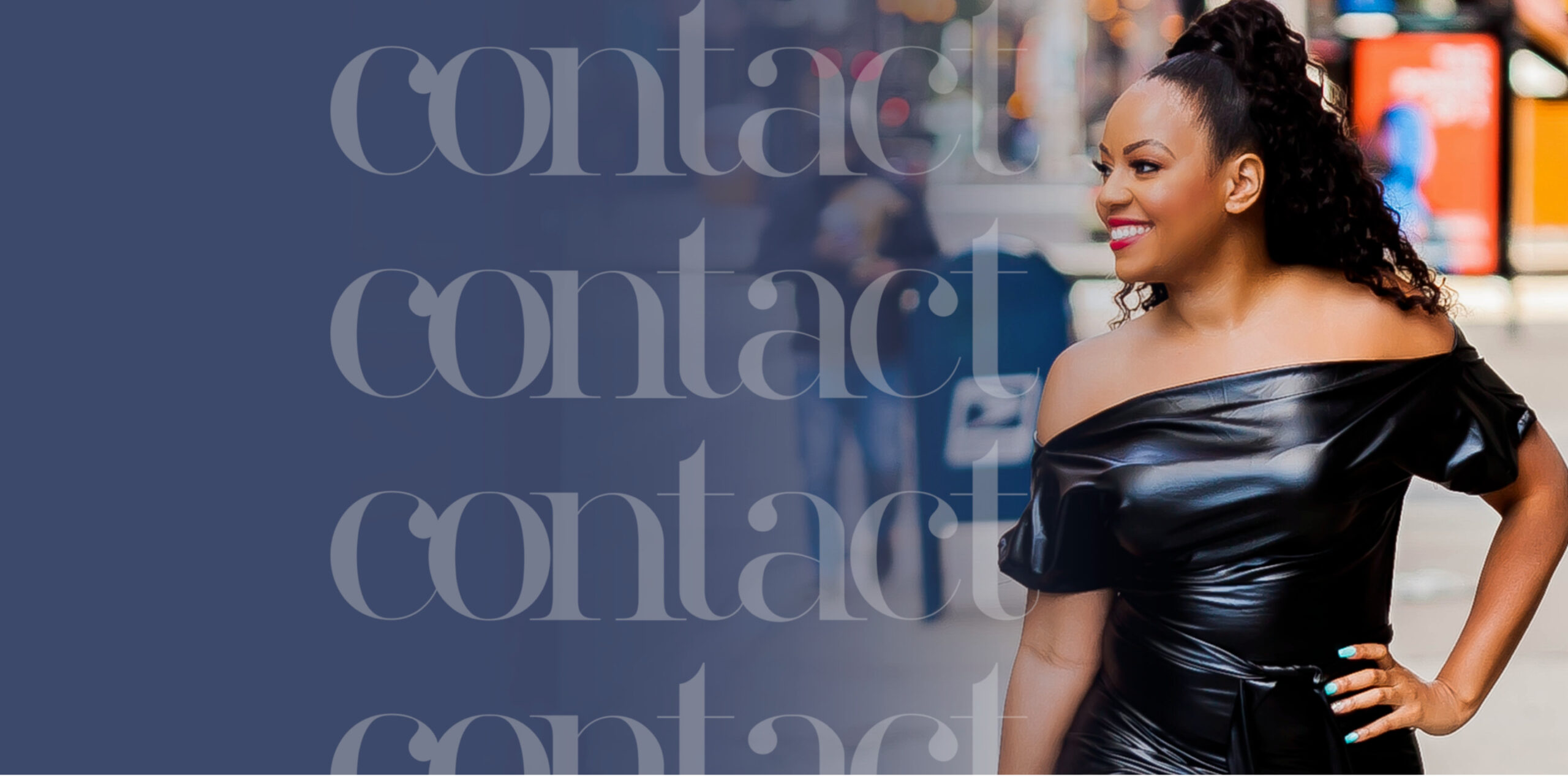 Hello! I am Danielle, an international marketing strategist, entrepreneur and professional speaker and I look forward to working with you and hearing about your event. The information you provide will help my team and I learn about your event and ensure that I exceed your expectations and goals.
The form will take (on average) 3 minutes to complete!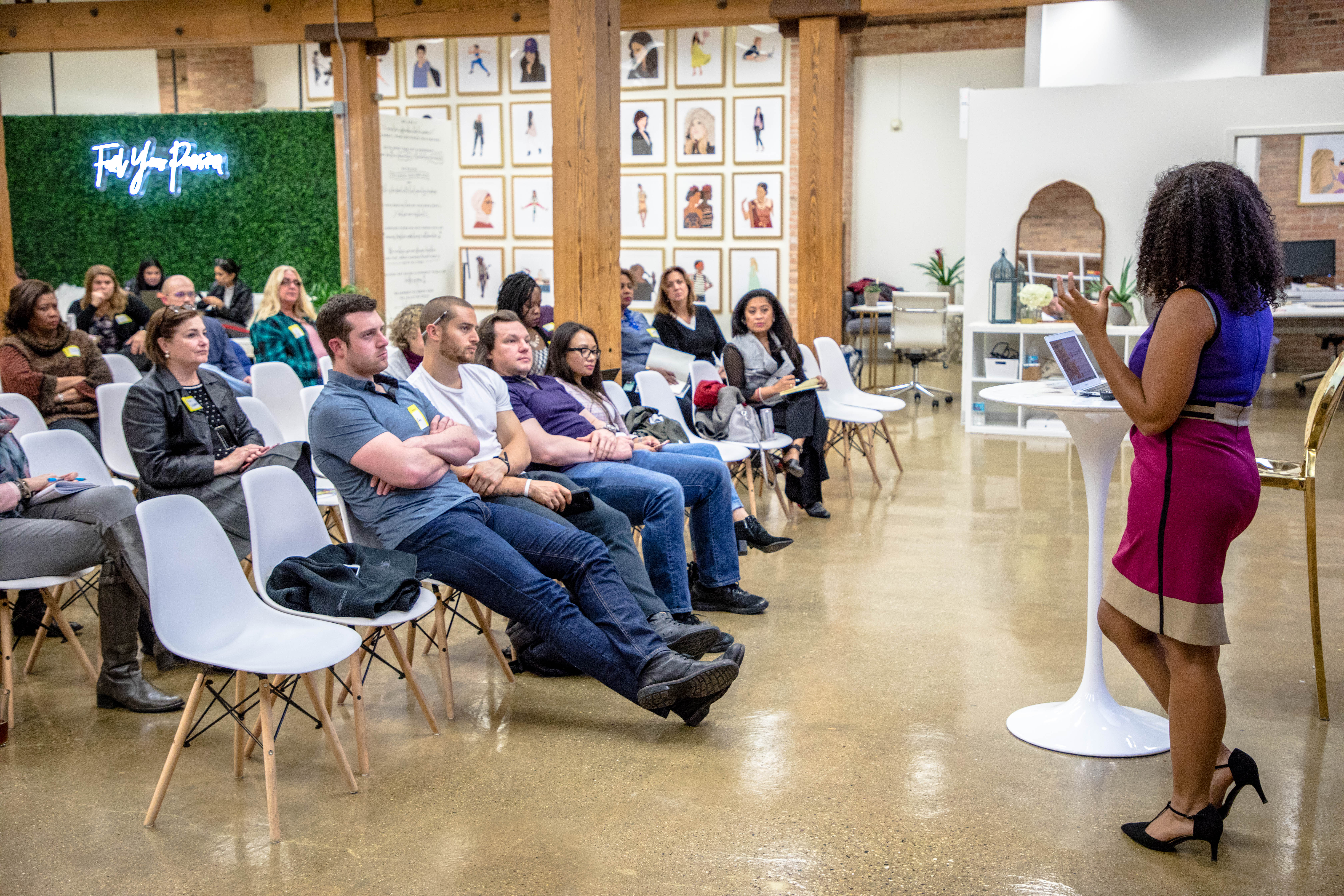 As a speaker and international marketing strategist, my expertise is in 3 spaces: strategy, technology, and activism. I present on topics related to branding, social media strategy, blogging, digital marketing, sponsorships and online advocacy/activism, entrepreneurship and more.
As a keynote speaker, I would love to bring one of my dynamic talks to your college, conference or business so if you're looking for speakers, I'm ready! Take a look at my videos.
I can be reached at Danielle at AverageBlackGirldot com.
Signature Workshops:
The Social Media Checklist | A Live Audit 
I have an idea. Now what? How To Get Started. 
Create A Responsive Website and Start Making Money!
$1K In 30 Days 
How To Make Your LinkedIn Irresistible
Let's work together!
UPCOMING
2019
PAST
2018
* Woman To Woman Event  (Keynote Speaker) – Mentoring To Society (Nov 2018) – Chicago, IL
* Secure The Bag | How To Land Partnerships/Sponsors For Your Brand/Business  (workshop host) – Chicago Ideas Week  at evolveHer (Oct 2018) – Chicago, IL
* Marketing + Branding 101  (workshop host) – Male Mogule Initiative (Oct 2018) – Chicago, IL
* How To Brand/ Market Yourself Through Social Media  (workshop host) – The African Entrepreneurship Conference (Sept 2018) – Accra, Ghana
* The Social Media Checklist (workshop host) – Moxe Co-Working Space (July 2018) – Chicago, IL
* Panel Moderator  (panel moderator) – Chicago Urban League Woke Summit (May 2018) – Champaign, IL
* Know Your Worth: Add Tax  (workshop host) – The University of Illinois Women Of Color 29th Annual Conference (April 2018) – Champaign, IL
* 5 Things I Wish I'd Known (workshop host) – Chicago Urban League Teen Summit (April 2018) – Chicago, IL
*Secure the Bag Using LinkedIn with Danielle Mitchell of Average Black Girl (host) – BlackDoctor.org Facebook Live (April 2018) – Chicago, IL
* The Social Media Checklist | A Live Audit (workshop host) – University of Illinois Web Con (April 2018) – Champaign, IL
* How To Make LinkedIn Irresistible (workshop host) – K.W.E.E.N.S. (March 2018) – Stone Mountain, GA
2017
* Business 101 Poster Sessions Capstone Project (judge) – University of Illinois-Champaign (December 2017) – Champaign, IL
* The Entrepreneurs of Excellence (panel) – Cornerstone Christian Fellowship (November 2017) – Country Club Hills, IL
* Market Yourself | Brand Yourself (Panel) –  iCan Collective Creative Conference (November 2017) – Chicago, IL
* October General Body Meeting (keynote) – Chicago Urban League Metro Board (October 2017) – Chicago, IL
* Adv 300 Class Marketing Vs Advertising (talk) – University of Illinois Champaign (October 2017) – Champaign, IL
*The Social Media Checklist (keynote) – Calvin Christian School (August 2017) – Chicago, IL
*Closing The Entrepreneurship Gap: Diverse Journeys of Entrepreneurs (panel) – DePaul University (May 2017) – Chicago, IL
*Mind, Body, and Brand (talk) – PowHer Suite (April 2017) – Chicago, IL
*Black Lives Matter Conference (panel) – Loyola University (April 2017) – Chicago, IL
*Bianca VIP Day (talk) – St. Xavier University (April 2017) – Chicago, IL
*Black History Month Community Circle (talk) – Rowe Elementary School (February 2017) – Chicago, IL
2016
*Class: Analytics (talk) – Richton Park Library (November 2016) – Richton Park, IL
*Class: Youtube (talk) – Richton Park Library (October 2016) – Richton Park, IL
*Class: Social Media Marketing (talk) – Richton Park Library (September 2016) – Richton Park, IL
*Class: Have An Idea. Where To Start. (talk) – Richton Park Library (September 2016) – Richton Park, IL
*Teen Summit (talk) – Mogul Academy (July 2016) – Chicago, IL
2014
*Marketing + Vending (talk) –South Eastern Vending Association (August 2014) – Chicago, IL