Photo by Tonglé Dakum on Unsplash
Stop getting mad at your friends for not supporting you. Your friends are barely surviving themselves.
We are in the 8th month of the year and now you are able to reflect on your year. You have gotten more strategic with your posts, you are in your groove; gaining reviews and posting completed projects. You are a good little busy bee. But now you are starting to notice how small your clientele is getting when it comes down to those that you actually know and consider (wait for it) friends.
Now before you go on a rant like I see far too many times on Facebook. Blasting your friends and your Facebook friends that you have known since before puberty, I am here to give you another perspective.
Your friends are struggling too and don't have the funds to support you right now.
Your friends are trying to figure this thing called life out too and maybe they do not have it all together to support you. Yes, they COULD buy from you but it is not a necessity at this moment. People buy what they WANT and what they NEED every month. You are not on that list but what can they do.
Like Your Pages
Share Your Post
Refer a friend
These things are free to do and they are still supporting you. If your friends have done any of the above they have supported you love. If not, start by asking them to do those things. Sometimes people need to be spoon-fed what you want them to do.




Your friends are burned out.
I honestly make it a point to be at places where positive blackness is occurring. I try to support peoples events, movements, and milestones. This summer, I have been everywhere and made my support known on and offline. However, I even this week have had to decline birthday dinners, miss events for organizations that I RSVP'd for because I needed to focus on my business and me. Last minute, I was accepted into a Pitch Competition and many things had to be pushed to the side because I had to get all my ducks in a row for Saturday. Do I feel bad about missing it, of course, but this is my real life and something had to give.
I also want to avoid the conversation after the competition of if I won, so I declined to tell most people.




Your items are not meant for them.
One of the reasons I keep my Professional Development section of my business where I offer resumes, cover letters, interview prep and LinkedIn makeovers is because I know my age group. I know my target and I know that this will always be a need. Millennials especially are always changing jobs, applying for a promotion and expanding our network because we understand how fragile this work environment is and for black people the stats show that it is even unstable. In other words, Millennials like to "stay ready so we don't have to get ready" and I am positioning myself to be that outlet for my peers and network. I may never get them to book a strategy session because they don't WANT to have a side hustle but I engage them where they are at and they bite.
Do you want the same success for you? Think of what you want/need that you ( a lot of times we are our target market) / your target market would want that could turn into a need that you could learn to perfect, are good at, or can outsource and try it out!
I am a fan of doing what you are good at with what your passion is. Some examples are:
Bookkeeping and Mommy Vlogging
Proofreading and Professional Dancer
Resumes and Consulting
Need help matching what you are good at with what you want to do? Schedule a strategy session with me!
https://averageblackgirl.com/product/11-strategy-session/#comment-993
Do you want more free help?! Check out my youtube video on this very topic! Don't forget to like, comment and subscribe!
I hope this helps!
Comment below your thoughts and how you mix what you are good at with your passion!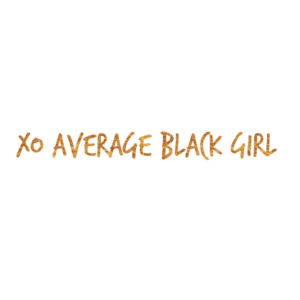 Like This Post? Pin it!