The Gray Matter Experience is an entrepreneurial experience program for African American high school students across the city of Chicago. The program consists of a series of engaging workshops comprised of team building activities, group and individual tasks, discussions, guest speakers, and fun and engaging field trips.
At the end of the 12-week program is a pitch competition. The winners of the competition go home with some major wins. The winning team will be in a business incubator for the next 9 weeks with included mentors and strategist. By the time they finish, they will have a fully incorporated business. 
The Founder Britney Robbins
I was able to interview the founder Britney Robbins and here are some facts everyone needs to know about her.
Britney was previously working for a non-profit as was doing something similar but saw a major point of opportunity. They weren't connecting the people with viable ideas and thus Gray Matter Experience was born.
Britney is currently utilizing her huge network to ensure students are exposed to people doing what the students aspire to do. They are now currently making waves in closing the gap on minority entrepreneurs birthed out of Chicago.
The Longterm Goal for The Gray Matter Experience: 
Premier place for teens with a curiosity for entrepreneurship.
Expand to other cities.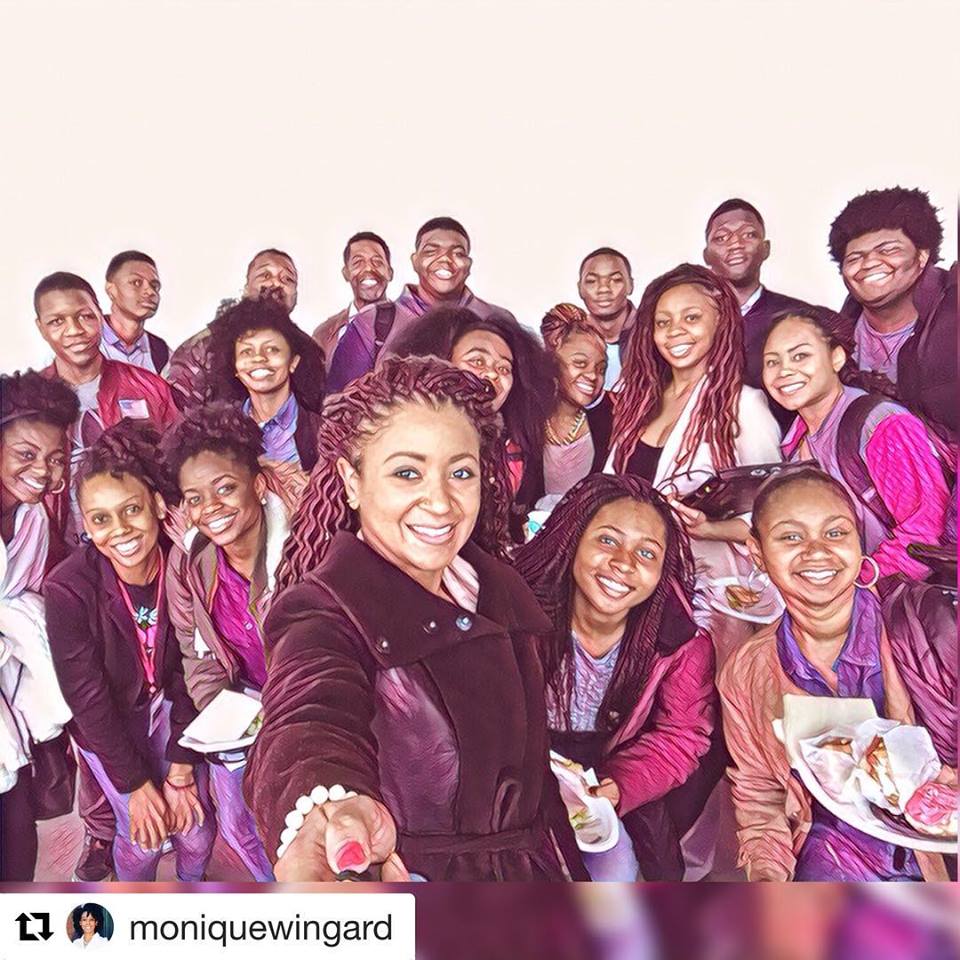 The Cohorts
During the 12-week program, students will work with other students across the city learning business concepts from Black entrepreneurs and professionals. They'll then take that knowledge, and in groups, create a business to help impact South and West Side communities. Throughout the program, students will also go on several interactive field trips to see hands-on applications of entrepreneurship and behind-the-scenes processes of some of Chicago's coolest industries. All participating teams will financial stipend to be used towards a scholarship, internships or seed funding to start the businesses created during the program.
Do You Know A Teen That Has What It Takes To Be A Member Of The Gray Matter Experience?
They Should Be:
• A current high school sophomore, junior or senior
• Available to attend each program session
• Full of determination, able to work well in teams, not afraid to take risks, confident, reliable and passionate about finding ways to improve their communities/city
Applications Open Fall 2018!
The Gray Matter Experience is a 12-week entrepreneurship exposure experience that gives select students across Chicago the opportunity to build their own business. Do you have what it takes? Apply Here! 
How You Can Help!
Donate
The Gray Matter Experience is looking for monetary donations. You can make them here!
Partner
The Gray Matter Experience is looking for partners for sponsorships, business tours, and support. Get more involved here!
Mentor
The Gray Matter Experience is looking for mentors in every area of entrepreneurship. If you are in finance, marketing, accounting, coding, restaurants, printing, merchandise and everything in between. Get involved here!