Sustainability has become a crucial aspect of the construction industry. With the world grappling with the impacts of climate change, construction professionals are becoming increasingly conscious of the environmental impact of their projects. Sustainable construction aims to minimize the environmental impact of buildings and infrastructure, while also improving the quality of life for the occupants. One of the ways that construction professionals can achieve sustainability is by using environmentally friendly building materials. So, here are some of the most sustainable materials used in construction.
Bamboo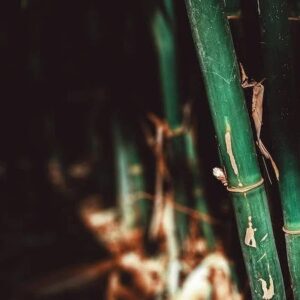 Bamboo is a versatile, sustainable, and eco-friendly material that is gaining popularity in construction. It is a fast-growing plant that can grow up to one meter per day, making it a renewable resource. Bamboo is also stronger than many traditional building materials such as wood and concrete, making it ideal for use in structural applications.
Additionally, it has a low carbon footprint since it requires less energy to produce than other materials. Bamboo has been used in a range of construction projects, from flooring to wall cladding and structural elements. The lightweight nature of bamboo makes it easy to transport and install, which can save construction costs. Besides, bamboo has high elasticity, which makes it resistant to earthquakes, and it can absorb noise pollution.
Recycled steel
Steel is one of the most common building materials, but it has a high environmental impact due to the energy required to extract and refine it. Using recycled steel from a reliable stainless steel manufacturing company reduces the need for mining new ore, which has significant environmental impacts. Recycled steel can be used for structural applications such as beams and columns, and it is also used in roofing and cladding.
Recycled steel is cost-effective and durable, and it can be recycled indefinitely without losing its properties. It is also resistant to pests, moisture, and fire, making it ideal for use in areas prone to natural disasters. Additionally, recycled steel can be designed to have excellent thermal properties, which can help improve the energy efficiency of buildings.
Hempcrete
Hempcrete is a bio-composite material made from the woody core of the hemp plant, lime, and water. It is a carbon-negative material, which means that it absorbs more carbon dioxide from the atmosphere than it emits during production. Hempcrete is used as insulation, and it has excellent thermal and acoustic properties. It is also a breathable material that helps regulate humidity levels and prevent mold growth.
Hempcrete is lightweight, making it easy to transport and install, and it is a durable material that can last for several decades. The production of hempcrete is sustainable since it requires less energy to produce than traditional insulation materials.
Rammed earth
Rammed earth is an ancient building technique that involves compressing soil into solid blocks. It is an eco-friendly and sustainable building material that has been used for centuries. Rammed earth is a durable material that has excellent thermal mass properties, making it ideal for passive solar design. It is also a breathable material that helps regulate indoor air quality and humidity levels.
Rammed earth is low maintenance and resistant to pests, moisture, and fire. It is also an affordable material that can be locally sourced, reducing transportation costs. The use of rammed earth can contribute to the reduction of carbon emissions in construction, making it an attractive material for sustainable construction.
Cork
Cork is a renewable material that is harvested from the bark of cork oak trees. It is lightweight, durable, and has excellent thermal and acoustic insulation properties. Cork is used in flooring, wall cladding, and as a natural insulator. Cork is a sustainable material since it is harvested without damaging the trees, and the bark regenerates every few years.
The use of cork in construction can help reduce energy consumption since it has high thermal insulation properties. It is also a breathable material that can help regulate indoor air quality, making it ideal for use in buildings that require a healthy living environment.
Sustainable materials are becoming increasingly popular in the construction industry as people become more conscious of their impact on the environment. These materials offer numerous benefits such as low carbon footprint, durability, cost-effectiveness, and energy efficiency. Each of these materials has unique properties that make them ideal for use in various construction projects. As the world shifts towards a more sustainable future, the use of these materials in construction will become even more critical!