When it comes to navigating the complexities of real estate transactions, having a competent and experienced real estate lawyer by your side is essential. Whether you're buying or selling a property, dealing with property disputes, or entering into a lease agreement, a skilled real estate lawyer can provide invaluable legal guidance and protect your interests. Here are a few essential tips on choosing a real estate lawyer – from assessing their expertise and reputation to considering their communication style and fees, these insights will help you make an informed decision and find the right lawyer to handle your real estate matters.
Assess their expertise and specialization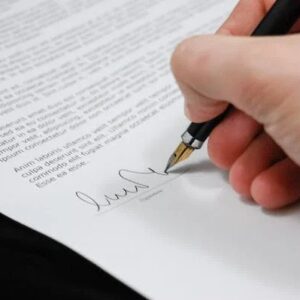 Real estate law is a specialized field, and it's crucial to choose a lawyer with expertise in this area. Look for lawyers who focus primarily on real estate transactions and have a deep understanding of local laws and regulations. An experienced real estate lawyer will be better equipped to handle the intricacies of your specific case and provide you with the best legal advice.
Consider their reputation and track record
A lawyer's reputation and track record speak volumes about their competence and professionalism. Research their reputation in the legal community and among past clients. Look for testimonials, reviews, or ask for recommendations from trusted sources. A lawyer with a solid reputation and a proven track record is more likely to provide quality representation and achieve favorable outcomes.
Evaluate communication and responsiveness
Effective communication is crucial when working with a real estate lawyer. Assess their communication style during your initial consultation. Do they actively listen to your concerns? Are they responsive to your inquiries? A lawyer who communicates clearly, promptly, and keeps you informed throughout the process will make the legal journey smoother and alleviate unnecessary stress.
Assess their resources and support team
Real estate transactions often require comprehensive research, documentation, and negotiations. Inquire about the resources and support team available to the lawyer. A lawyer with a strong network of professionals, such as paralegals, title researchers, or surveyors, can streamline the process and ensure all aspects of your transaction are handled efficiently.
Seek local knowledge
Real estate laws and regulations can vary significantly from one jurisdiction to another. It's essential to choose a lawyer who is familiar with the local real estate landscape. A lawyer with local knowledge can navigate the intricacies of local regulations, zoning laws, and other regional factors that may impact your real estate transaction. For instance, if you're located in Australia, you might look for a conveyancing lawyer from Sydney who knows all about local laws and customs, and those are the things that can make a huge difference when it comes to different real estate matters and problems.
Evaluate their fee structure
Real estate transactions can involve significant financial implications, so it's important to understand the lawyer's fee structure. Inquire about their billing methods, whether it's an hourly rate, a flat fee, or a contingency fee. Clarify what services are included in the fee and discuss any potential additional costs or expenses. It's crucial to have a clear understanding of the financial aspects to avoid surprises down the road.
Seek initial consultations and compare
Schedule initial consultations with multiple real estate lawyers to evaluate their suitability for your specific needs. During these consultations, ask relevant questions, discuss your case, and assess their responses. Comparing multiple lawyers will help you gain insights into their expertise, communication style, and fees, allowing you to make an informed decision.
Choosing the right real estate lawyer is a critical step in navigating complex real estate transactions. By looking into all these things and learning how to make the most of them, you can make an informed decision and find the right lawyer to handle your real estate matters. Choosing a real estate lawyer is an investment in protecting your interests and ensuring a smooth real estate transaction. The right lawyer will provide you with peace of mind, guidance, and expertise throughout the process. Take the time to research, schedule consultations, and consider these tips to make a well-informed decision. With the support of a skilled and knowledgeable real estate lawyer, you can navigate the complexities of real estate law confidently and achieve your desired outcomes.