Your own security and the well-being of everyone riding with you on the road is of utmost significance. A safe and worry-free trip depends on keeping your car in peak shape. You must do thorough safety inspections and regular maintenance to accomplish this. We will lead you through each stage of the safety checklist in this extensive post, from routine checks to key components. By following these instructions, you can ensure that your car is prepared for the road and reduce the possibility of unplanned problems.
The Importance of Regular Maintenance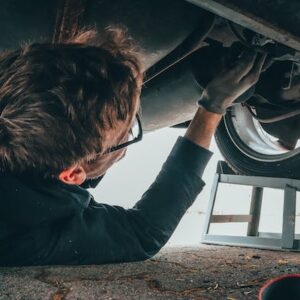 Maintaining your car through regular upkeep is the cornerstone of a safe driving experience. Don't neglect the recommended service appointments with a qualified mechanic or dealership. These professionals are well-equipped to inspect vital systems such as the engine, brakes, and suspension. They will ensure that any necessary repairs or replacements are performed promptly. Adhering to your car manufacturer's recommended maintenance schedule guarantees that your vehicle operates at its best and prevents potential issues from escalating into major problems.
The Vitality of Fluid Levels and Tire Checks
It's crucial to keep an eye on the fluid levels and tire condition in your car to keep it safe and operating properly. Regularly check the coolant, power steering, gearbox, and brake fluids. Fluid degradation or low levels can cause poor performance and potentially engine damage. Make sure your tires are properly inflated and have enough tread depth before checking them for indications of wear and tear. The handling, grip, and braking characteristics of your automobile are substantially impacted by the tire pressure and condition, improving overall safety.
Pink Slip Checks – Ensuring Compliance with Local Standards
It's important to familiarize yourself with pink slip checks. When changing vehicle ownership or re-registering your vehicle, these inspections, also known as roadworthy certifications, are required. You may make sure that your car complies with the precise safety requirements established by the transport authorities of your state or territory by having a thorough inspection done. Essential elements including brakes, steering, suspension, tires, lighting, and more are included in these evaluations. Prioritizing comprehensive pink slip checks guarantees that your car is roadworthy and complies with the necessary regulations, ensuring the safety of you and other road users.
The Significance of Electrical System and Lighting Checks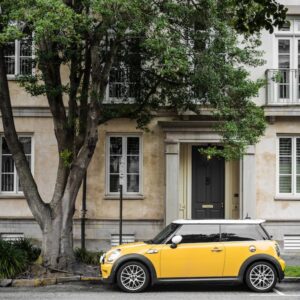 An efficiently functioning electrical system is vital for various safety features in your vehicle. Ensure that the battery in your automobile is secured securely and that the terminals are clean by performing routine inspections. It's equally crucial to test your external lighting systems, including your headlights, taillights, brake lights, turn signals, and more. It might be difficult for you to see the road and for other drivers to detect your car when the visibility is compromised by faulty or low lighting. By maintaining and addressing any electrical or lighting issues promptly, you enhance overall safety on the road.
Brakes and Emergency Equipment – Ensuring Rapid Response
The reliability of your brakes can be the difference between a safe stop and a potential collision. Your safety on the road depends on you routinely inspecting and maintaining your braking system. Start by looking for any wear or damage on your brake pads, rotors, and calipers. Worn brake pads can diminish braking performance and increase stopping distances, compromising your ability to react swiftly in hazardous situations. If you notice excessive wear or thinning brake pads, it is crucial to have them replaced by a professional. In addition to brake components, pay attention to the brake fluid level and quality. When applying force from the pedals to the brakes, brake fluid is essential. Over time, brake fluid can become contaminated or deteriorate, affecting its performance. Regularly check the brake fluid reservoir and ensure it is filled to the recommended level.
Making sure our cars are ready for the road is an essential element of our responsibilities as responsible drivers to prioritize road safety. You may greatly lower the risks connected with unplanned failures and accidents by adhering to the comprehensive safety checklist described in this article. Regular maintenance, from routine inspections to addressing potential issues promptly, is the foundation of a safe driving experience. Taking care of fluid levels, tire condition, electrical systems, and lighting components ensures that your car operates optimally and enhances visibility on the road. Compliance with local regulations, guarantees that your vehicle meets the necessary safety standards.